Between the 11th and 14th May 2022, we began the My Village journey, a Learning Village! Participants representing three PAL Network countries – Kenya, Nepal and Tanzania – gathered to ideate and agree on the My Village project design, with the main question being, 'What would it take to have ALL children in a village reading and doing basic maths?'
The meeting resulted in members agreeing on key components of the project, including evidence-based intervention, employing the principles of the accelerated learning approach to help children lagging behind to catch up with their counterparts, provision of reading materials to develop a culture of reading and also sustain learning gains and engaging parents to support their children's learning.
Taking the first step
As agreed by members, evidence would be critical in implementing My Village. Using the Uwezo assessment tool, six volunteers, all residents of Ndindiruku, traversed the entire village, moving from one household to the next, assessing all children aged 6-16 to establish their literacy and numeracy competencies. 131 girls and 151 boys were reached. Results were synthesised into a village report card and shared during the community meeting chaired by the area Chief.
Community meeting
Ndindiruku became the first village to discuss the learning outcomes of children. Over 500 community members were in attendance, making it the best village meeting attended in over 10 years. "We want to give our views orally. Our group has no one that can write yet we have many points." The passion with which Ndindiruku village residents took the discussion was unmatched! The fact that some could not write did not hinder a lively exchange of ideas.
Residents of Ndindiruku follow the proceedings during the discussion.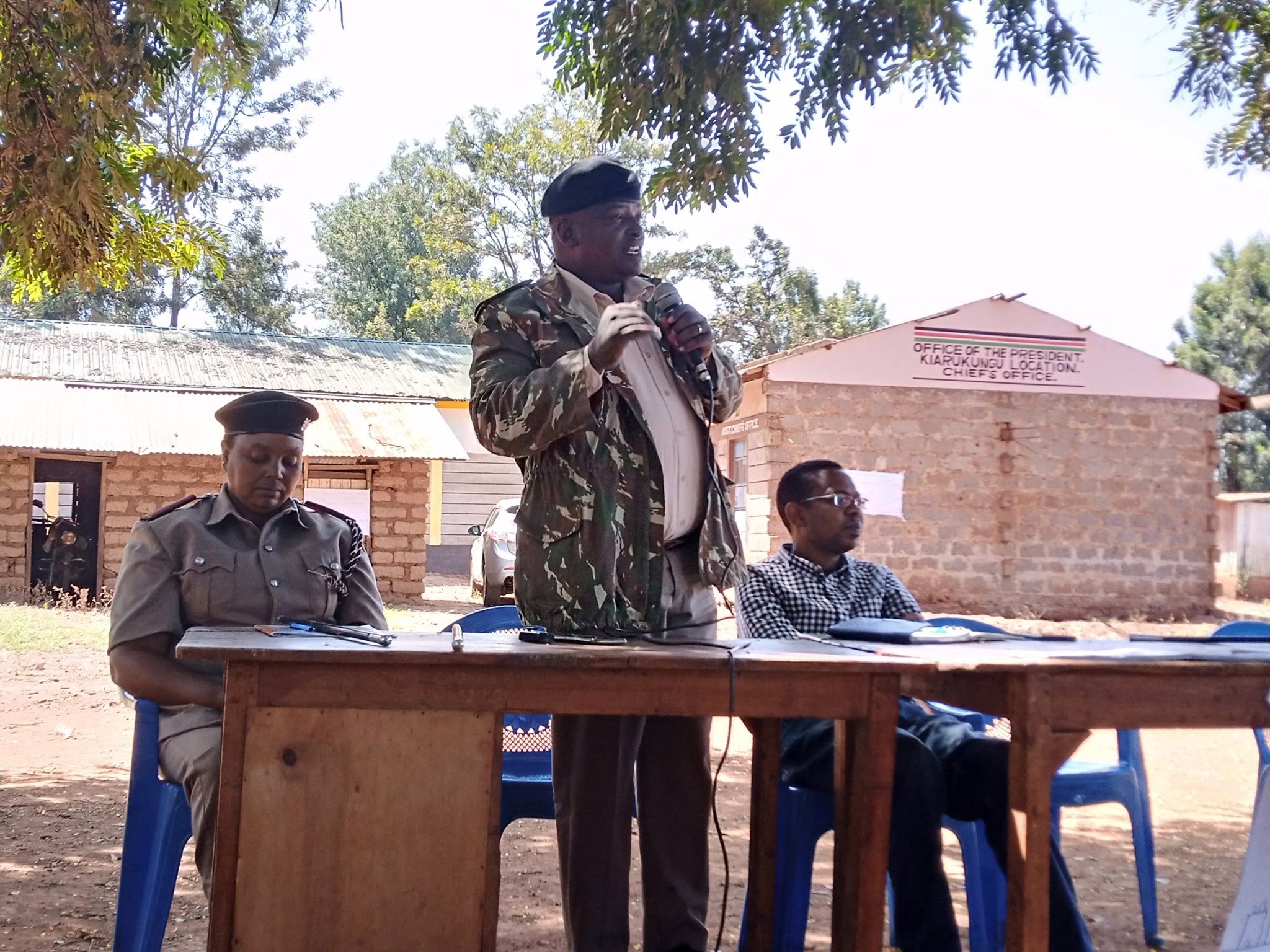 The area chief addresses the community during the #MyVillage ideation meeting
Following the talks, the community members agreed to support their children's learning at home by ensuring they complete their homework, providing the children with more time, holding learner seminars at the village level, counselling school dropouts, teaching their children time management and helping them choose educative material on broadcast and digital media platforms. They also agreed to strengthen the link between the village, local leaders and the school by having parents visit schools to check on their children's progress, working closely with the local administration to ensure children are in school and cultivating respect between parents and teachers. A Village Education Committee was formed and tasked with coming up with concrete steps to support children's learning based on the discussions.
Moving forward
Having had a first-hand experience with the Ndindiruku community, members of the PAL Network left the village energised and ready to take the My Village project to 300 villages across the three countries. The main aim will be to support ALL children of school-going age within these villages to read and do basic maths.
Winnie Cherotich is the Action Manager – PAL Network, For feedback, send an email to info@ziziafrique.org